Launching a Successful Team
Organizational structures are more dynamic than ever, requiring leaders to form new teams and workgroups to keep pace. Starting a new team, task force, or workgroup, or restarting a floundering team is the focus of this course.
Leaders learn the process of setting up a team charter, including goals, ground rules, and other important elements of a successful team. The course provides practical, actionable tools to help members stay on track, avoid the problems that plague many teams, and achieve success.
After completing this course, participants will be able to:

Develop a team charter using guiding questions and team member involvement to create a formal charter that will quickly lead teams to top performance.
Focus team efforts on high-priority actions that directly support your organization's goals and strategies.
Enhance team's effectiveness by leading members through the creation of ground rules that guide meetings and establish how to work together.
Lead a new team to high performance quickly or help an existing team that is working below its potential reach high levels of performance.
This program is designed for:
HRCI Credits:
This program has been submitted to the HR Certification Institute for review.
Training Powered By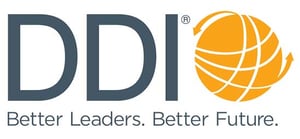 This class is not currently scheduled.