Whether it's an innovative breakthrough or a simple process improvement, making it happen generally requires commitment from others in the organization. The best way to gain this commitment is to have a strategy for each stakeholder.
This course shows leaders and individual contributors how to package their ideas in a way that will win over even the most skeptical individuals. Participants learn strategies for effectively capturing people's attention, transforming their perspectives, and gaining their commitment to taking action.
After completing this course, participants will be able to:

Capture stakeholders' attention, gain their commitment, and make things happen.

Leverage their personal power to gain other's commitment to take action on promising ideas and alternatives that achieve business results.
Implement new ideas, improvements, and alternatives that will have the greatest impact on organizational objectives.
This program is designed for:
This program has been submitted to the HR Certification Institute for review.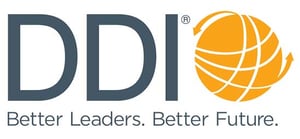 This class is not currently scheduled.