About Us
Providing proven expertise since 1936
We are the go-to resource for employers in the Pacific Northwest.
At our core, we offer easy access to expert HR, Safety, and Legal advice through an affordable annual membership. Our focus is helping companies elevate workplace performance.
With three membership levels to choose from, employers can align our services with their needs and budget. Benefits may include access to our HR Hotline, On-Call Safety Advice, our online HR Toolkit, Employment Law and Labor Law advice, Compensation Survey Data, and more.

Members can also purchase additional services that span every stage of the employer-employee relationship, including HR Consulting, Employee and Leadership Training, Retirement Programs, Safety & Workers' Compensation, and Labor Relations. And all at a price and quality unmatched in the marketplace!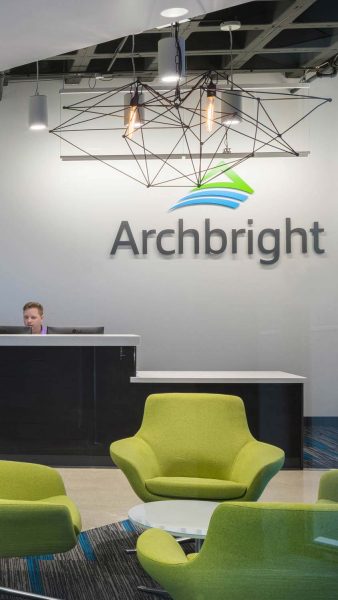 We were founded by a group of employers who saw a need for a business league to help promote employer cooperation and coordination in the field of labor and employee relations.
We became Washington Employers. This allowed us to expand and provide additional services.
We added Group Healthcare and Pension Plans.
Our Workers' Compensation Program was born.
We expanded again to add HR services, including HR and Compensation Consulting, Employee and Leadership Training, and more.
We added our Retirement program and at the same time became Archbright.
We expanded our Spokane team to increase our level of service for our Eastern Washington and Idaho members.
We joined our Kent and Seattle-based teams into one office in Georgetown, Seattle's oldest neighborhood. Our office is a welcoming space where Archbright members and employees can connect and collaborate.
We launched mozzo, our new online platform designed to connect members to our expert HR and safety resources—and to each other.
For over 85 years, we have helped our members improve business outcomes and mitigate risk. We look forward to the next 85 years.
"The money I pay is worth every penny! The Hotline, their Retro program and trainings are all critical to me doing my job."
"I like the quality and the depth and range of their scope of services. I have absolute confidence that they'll deliver."
"They treat their members very, very well. They check with one another to research the best answers when a member has a difficult question. You're not going to get that richness from a series of individual specialists."

Diversity, Equity, and Inclusion Statement
Creating the IDEAL workplace!
Archbright is an ideal place to work where we encourage everyone to bring their authentic, best self every day. We believe our employees should feel respected and included for their individual identities, backgrounds, perspectives, and passions. Together, through our diverse set of voices, we inspire each other, innovate, and use our influence to support removing systemic inequities at Archbright and our business community.