We tackle the complexity of the workplace so our members can focus on the passion of their business.
Our leadership team includes seasoned professionals who are deeply committed to helping member organizations achieve the business results they need to succeed and thrive.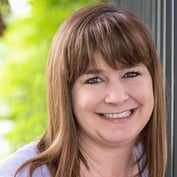 Shannon Kavanaugh
President & CEO
Shannon Kavanaugh's strategic vision ensures Archbright recruits, develops, and engages talented employees and builds the technical infrastructure necessary to support the workplace performance success of our members. She also leads the marketing and member relations functions within the organization. Previous to Archbright, she was the Founder and President of Go-To-Market Strategies, an online sales and marketing resource center. As an executive leader in both product and service organizations for over 25 years, Shannon is also a sales and marketing author and nationwide speaker. She holds a BA from the University of Washington.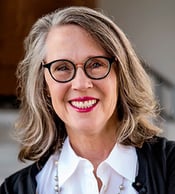 Kellis M. Borek
Vice President, Labor & Legal Services and General Counsel
Kellis Borek is the Vice President of Labor & Employment Services and General Counsel for Archbright. She oversees the legal work of Archbright's team of attorneys who provide advice and counsel regarding all aspects of employment and labor law to employers in Washington, Idaho, and Oregon. Kellis serves on the Leadership Team at Archbright supporting corporate strategy and compliance. Kellis is an expert in labor and collective bargaining and has a history of providing labor and employment advice to Archbright members. When the opportunity arises, Kellis still provides legal support to Archbright members. Kellis is a thought leader for Archbright; she speaks at events and leads a team that creates all educational and compliance content for Archbright. Kellis has practiced employment and labor law for over 25 years. She is licensed to practice in Washington and Idaho. Kellis earned her B.A. from Washington State University and her J.D. from Seattle University.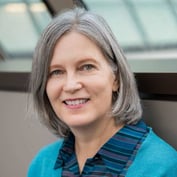 Carolyn S. Harvey
Vice President, Member Services Operations
Carolyn S. Harvey oversees the delivery of all services and focuses on continuous quality improvement to enhance the member experience. Carolyn joined Archbright in 2017 with 25 years of HR leadership experience in a variety of industries including manufacturing, consulting and engineering services. Prior to joining Archbright, she was the Vice President of Human Resources at a not-for-profit healthcare organization. Carolyn has an undergraduate degree in Business Administration from the University of Washington and is a certified Senior Professional in Human Resources (SPHR, SHRM-SCP).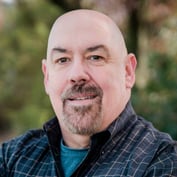 Mac MacKellar-Hertan
CFO
Mac joined Archbright as a board member in 2016 after working with two Archbright member non-profits since 2007. In 2018 Mac stepped off the board and into the role of CFO, overseeing all of Archbright's finance and accounting as well as the administrative team and facility needs. Mac has more than 30 years of financial management experience from Fortune 500-sized companies to small, local non-profits in the fields of biotech, entertainment, insurance and personal wealth investments, mental health counseling, services to foster care youth, and services to youth and adults with disabilities. He earned his B.A. in economics from Bowdoin College in Maine and his MBA in Finance and Marketing from UW's Foster School of Business. Mac holds his HRCI-SPHR and SHRM-SCP certifications.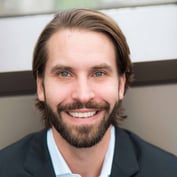 Colin Lyons
Vice President, Technology and Data
Colin oversees Archbright's information technology, business intelligence, and project management departments. Under his direction, these teams provide secure and stable solutions to enhance member and staff experience, detailed analysis of data to make better business decisions, and oversight of corporate initiatives. Colin joined Archbright in 2015 as the Director of Consulting Operations and became the Director of IT and Business Intelligence in 2016, utilizing his over 10 years of experience in professional services organizations and over 15 years in information technology. Colin graduated from Puget Sound Christian College and holds several IT certifications.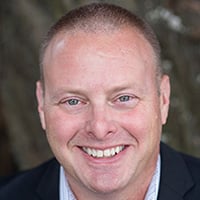 Joseph Marth, Ph.D.
Director, IDEAL
Dr. Joseph Marth is the Director of Inclusion, Diversity, Equity, Accessibility, & Leadership (IDEAL). Joseph began his management consulting career with Ernst & Young and he has 20+ years of professional experience in both small and Fortune 500 organizations. He holds a Ph.D. from the University of Akron, with doctoral concentration in Industrial-Organizational Psychology. Joseph, a member of the LGBTQ+ community, has been active in DEI (Diversity, Equity, & Inclusion) since the late 1990s. He had the honor of leading a major US telecom's first initiatives in Diversity & Inclusion, and later leading the Northwest Diversity Learning Series (NWDLS) in Seattle, WA for four years. Joseph consults with C-Suite executives to achieve inclusive cultures, increase employee engagement, and execute on strategic initiatives. He is a member of the American Psychological Association (APA) and the Society for Industrial & Organizational Psychology (SIOP).