We help companies lower their workers' compensation premiums through proven and effective claims management and safety practices.
Archbright ReClaim boosts both productivity and your bottom line.
The better the performance, the higher the return.
Each year the best performing participants receive a partial or full service fee refund (and potentially an additional bonus!) as a reward for reducing claim costs.
Similar to the Department of Labor & Industries' (L&I) retrospective rating program that pools the group's workers' compensation premium and distributes refunds of unused premium back out to the group, Archbright ReClaim pools the service fees participating organizations pay to Archbright.

Archbright then takes 30% of that service fee each year and distributes refunds to the best performing companies enrolled in the program.

It all starts with effective claims management. With Archbright ReClaim, your dedicated Claims Team:
Read the datasheet
Get rewarded for your commitment to safety.
Improving safety performance will not only save you thousands of dollars in workers' compensation insurance costs over time, it could also earn you an Archbright refund on your service fee each year.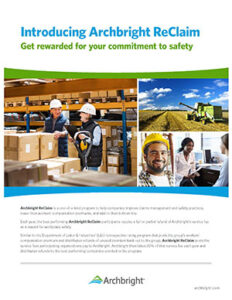 Archbright ReClaim also includes a dedicated Loss Control Analyst and support from the Archbright Safety Team through the following services:
Your dedicated Archbright ReClaim Team is backed by our legal and HR advisor team.
The sooner a claim is managed following an injury, the better the outcome will be for both the employer and the injured employee. If left unmanaged, even small claims can unnecessarily escalate into large losses.
Best of all, any company can qualify for Archbright ReClaim, regardless of industry, premium size, or past performance. Let us reward you for your commitment to safety.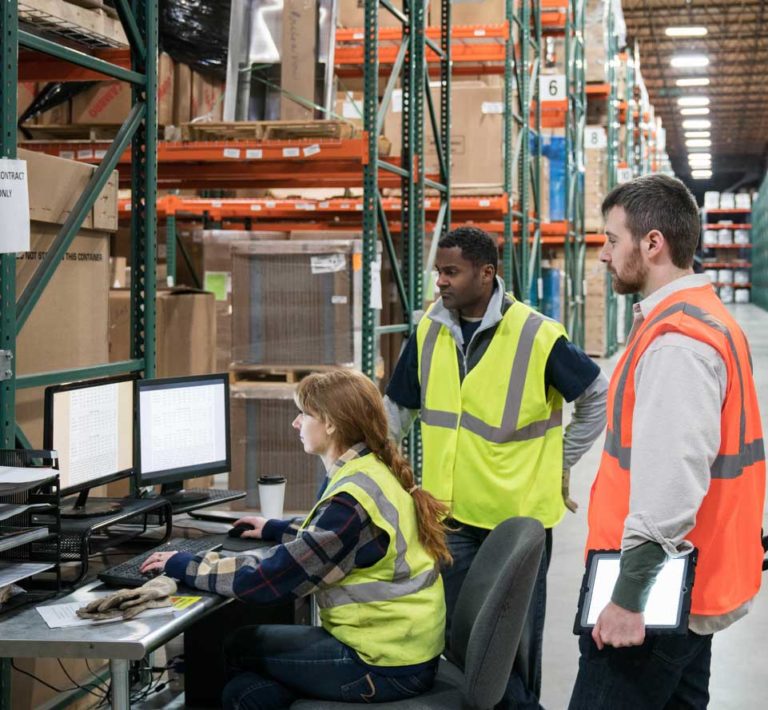 In any claim there are numerous steps that have to happen and it was only through your hard work that we were able to get this through the state system as quickly as we have. Had you not worked as hard and as quickly as you did, this claim could very well have ended up in a long drawn out expensive process.
-Member