We help companies lower their workers' compensation premiums through proven and effective claims management and safety practices.
Archbright ReClaim boosts both productivity and your bottom line.
And each year the best performing participants receive a partial or full service fee refund (and potentially an additional bonus!) as a reward for reducing claim costs.
The better the performance, the higher the return.
Similar to the Department of Labor & Industries' (L&I) retrospective rating program that pools the group's workers' compensation premium and distributes refunds of unused premium back out to the group, Archbright ReClaim pools the service fees participating organizations pay to Archbright.
Archbright then takes 30% of that service fee each year and distributes refunds to the best performing companies enrolled in the program.
It all starts with effective claims management. With Archbright ReClaim, your dedicated Claims Team:
Responds quickly to claims, within 24 hours of claim notification, to minimize costs and expedite claims management intervention
Evaluates all claims, looking for patterns and cost containment strategies that you might not be aware of
Receives and prioritizes all L&I correspondence, drives claims forward, and advises on status and action items
Administers the Department of Labor & Industries' (L&I) Stay-At-Work reimbursement program so participants receive additional dollars from L&I
Improving safety performance will not only save you thousands of dollars in workers' compensation insurance costs over time, it could also earn you an Archbright refund on your service fee each year.
Archbright ReClaim also includes a dedicated Loss Control Analyst and support from the Archbright Safety Team through the following services:
Access to our Safety Hotline for unlimited safety questions during any business day
A Financial Review to uncover your true workers' comp costs and analyze your claims losses
Periodic Inspections of your work areas to determine if there are any safety risks or hazards
A Written Program Review to ensure you are up-to-date with the latest regulations
An Ergonomic Assessment to determine where conditions and job demands are out of alignment
Onsite Spot Noise Level Testing to take measurements at various locations in your facility
Accident Investigations and Incident Reports to determine root cause and corrective action
Access to Safety Training programs, with preparation assistance so you can train your teams
Periodic participation in Safety Committee Meetings to help increase commitment to workplace safety
Your dedicated Archbright ReClaim Team is backed by our legal and HR advisor team.

The sooner a claim is managed following an injury, the better the outcome will be for both the employer and the injured employee. If left unmanaged, even small claims can unnecessarily escalate into large losses.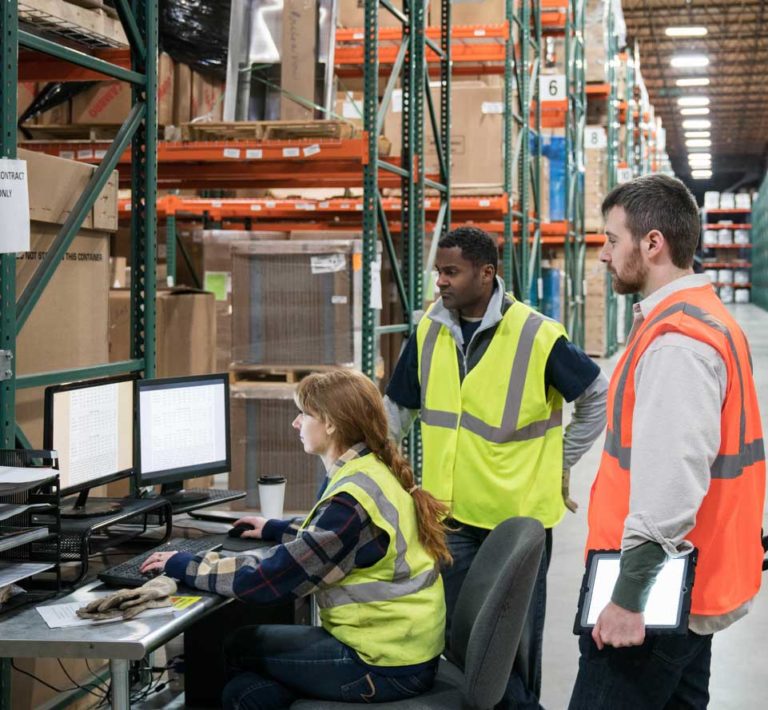 Best of all, any company can qualify for Archbright ReClaim, regardless of industry, premium size, or past performance. Let us reward you for your commitment to safety.
"In any claim there are numerous steps that have to happen and it was only through your hard work that we were able to get this through the state system as quickly as we have. Had you not worked as hard and as quickly as you did, this claim could very well have ended up in a long drawn out expensive process."
Retrospective Rating Programs
Safety Consulting Services
COVID-19 Safety Services
THE INFORMATION PROVIDED ON THIS WEBSITE DOES NOT, AND IS NOT INTENDED TO, CONSTITUTE LEGAL ADVICE;
instead, all information, content, and materials available on this site are for general informational purposes only.
Information on this website may not constitute the most up-to-date legal or other information. This website contains links to other third-party websites. Such links are only for the convenience of the reader, user or browser; Archbright and its members do not recommend or endorse the contents of the third-party sites.
Readers of this website should contact their attorney to obtain advice with respect to any particular legal matter. No reader, user, or browser of this site should act or refrain from acting on the basis of information on this site without first seeking legal advice from counsel in the relevant jurisdiction. Only your individual attorney can provide assurances that the information contained herein – and your interpretation of it – is applicable or appropriate to your particular situation. Use of, and access to, this website or any of the links or resources contained within the site do not create an attorney-client relationship between the reader, user, or browser and website authors, contributors, contributing law firms, or committee members and their respective employers.
The views expressed at, or through, this site are those of the individual authors writing in their individual capacities only – not those of their respective employers, Archbright as a whole. All liability with respect to actions taken or not taken based on the contents of this site are hereby expressly disclaimed. The content on this posting is provided "as is;" no representations are made that the content is error-free.