Retirement is a milestone we all aspire to, whether it be close on the horizon or many years down the road. Retirement is seen as a time to relax and enjoy life after decades of hard work. It offers the chance to pursue personal interests and hobbies, travel, spend time with family and friends, and enjoy a slower pace of life.
Today I get the pleasure of wishing Archbright's CFO (one of the hardest working men we know), Mac MacKellar-Hertan the happiest of retirements.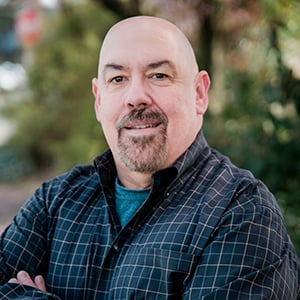 Mac has had an illustrious career, marked by numerous achievements and contributions to various organizations. His financial and HR leadership in both profit and non-profit businesses spans decades—successfully leading each to stability and growth. But perhaps more importantly than that…his heart, team commitment, dedication to excellence, and fun personality have earned him the admiration and respect of all his colleagues and peers.
For Archbright, Mac is not just any CFO. He has been one of our biggest fans – as a member himself, as a board member next, and then finally as our CFO. His commitment to Archbright's mission, vision, and values goes unmatched. We are going to miss him terribly. He is not only an incredibly talented financial leader, he is, and always will be, a part of our heart.
On behalf of the Archbright Team, Board of Directors, and almost 2,000 employer members let me thank Mac for all he has done to make Archbright one of Washington's Best Places to Work and the go-to-resource for employers in the Pacific Northwest for HR, Safety, and Employment Law Advice. Mac, we wish you the happiest of days exploring the world, spending more time with family and friends, and pursuing new hobbies.